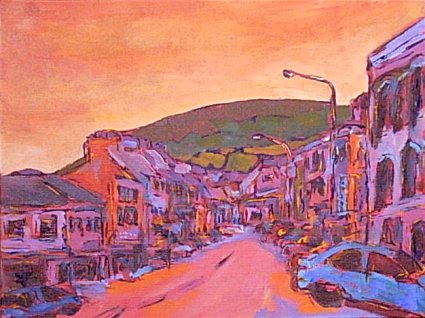 The West Cork Literary Festival has a good name and attracts some impressive workshop facilitators.
This year it's 7th to 11th July in Bantry.
All the Workshops run concurrently so you have to choose one. 5 half days can get quite intensive.
Venue: Ardscoil Phobal, Chapel Street.
09.30-12.30 Monday-Friday, 7-11 July *except screenwriting, which is 14.30 - 16.30
Max. 15 places on each workshop unless stated otherwise
Price: €175 for five days (quite reasonable I think)
The Novel for Beginners/Intermediates - Michael Collins
The Novel, Advanced - Carlo Gebler
Short Story - Sean Lusk
Writing for the Stage - Veronica Coburn
Women Who Want to Write - Kate O'Riordan
Poetry - Peter Fallon
Screenwriting - Jeffrey Caine
Songwriting - Colin Vearncombe
Creativity & Spirituality - Michael McCarthy
Writing a Thriller - Damien Lewis
Writing for Children - Oisin McGann
Seduction, Secrets and Surfing: Bringing your work alive in a public reading-
(3-day workshop) - Mia Gallagher
Google the names first so you know what you're getting. I have been to workshops with 3 of these and they were not all of the same high standard, let me tell you!