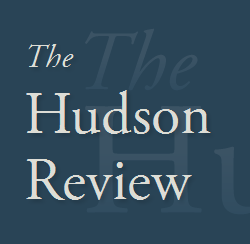 As with all such submission calls, I strongly recommend reading a few issues before submitting.
For a special fiction issue, The Hudson Review is sponsoring a short story competition. First prize is $500, second and third are $250 each. 10,000 words and under.
Deadline:
1st September
No submission fee.

Please submit hard copies (with a self-addressed, stamped envelope) to:
The Hudson Review
33 W. 67
th
St.
New York, NY 10023
Note: If you would like to hear back from us via email, please include your email address with your story.
Link here