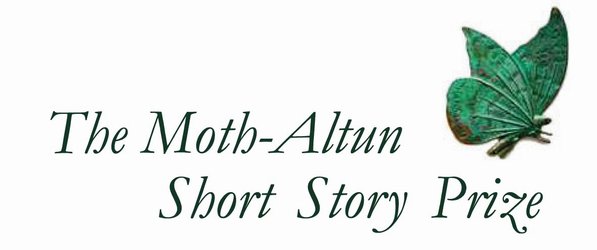 One overall prize of €1,000
The Prize is open to everyone, as long as the work is original and previously unpublished.
Please read the
RULES
before sending your stories (you can enter as many as you like) along
The Moth‒Altun Short Story Prize
The entry fee is €8 per story (or €9 if paying by money/postal order).
The prize will be judged by the award-winning novelist and short story writer, Christine Dwyer
Hickey. You can read an extract from her new novel, The Cold Eye of Heaven, in the autumn 2011
issue of The Moth.
Deadline: 30th April