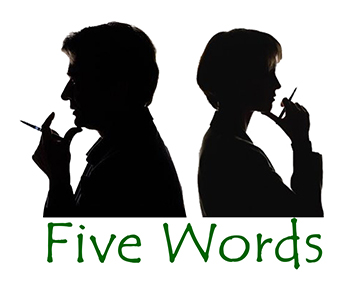 If you are looking for some inspiration and/or writing exercise, have a look at this competition.
The 3rd Ó Bhéal Five Words Poetry Competition runs until the
end of January 2016.
Each
Tuesday
at noon (GMT), five words are posted on the competition page at
http://www.obheal.ie/blog/?page_id=2371
.
Entrants have one week to compose and submit poems that include all five words given for the week.
A
prize
of 500 euros will be awarded to one winner, and if available, invited to read at Ó Bhéal's ninth anniversary event in April, 2016 (an additional travel fee of 100 euro plus B&B accommodation will be provided for this).
The shortlisted poems and winning entry will also be published in Five Words Vol IX – the next annual anthology of five word poems, launched at the same event.
This year's
judges
are Marie Coveney and Colm Scully.