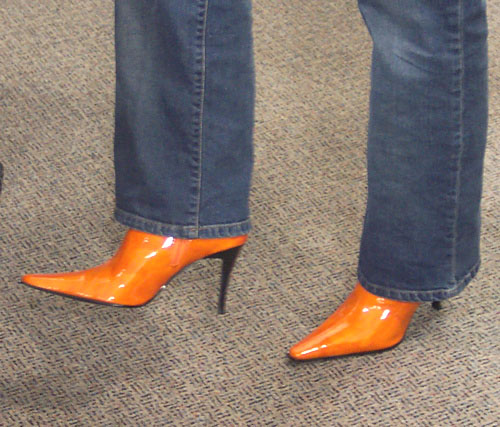 Here's some more books worth looking for, the Orange prize shortlist for women writers.
Among the first-timers on the list is Sadie Jones, with The Outcast, a portrait of small-town hypocrisy described by The Times as "elegantly written".
Another first-timer is Heather O'Neill, for Lullabies for Little Criminals, and Patricia Wood, for Lottery.
Nancy Huston was selected with Fault Lines, her eleventh novel, and Charlotte Mendelson for her third novel, When We Were Bad, a story about Liberal Jews in England.
Rose Tremain was selected for her tenth novel, The Road Home, a story about Lev, a modern-day economic migrant from Poland.
The winner will be announced at a ceremony at the Royal Festival Hall in London on June 4.
Missing were Anne Enright and A. L. Kennedy, whose book 'Day,' I would love to readl it won the Costa. Also missing Deborah Moggach and Linda Grant who were on the Orange longlist last month.