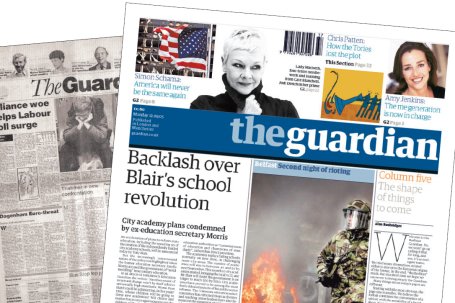 Like many arty types, I take the Guardian of a Saturday as some kind of culturally-dependent ritual. I tried reading it online but it's JUST NOT THE SAME and I kept spilling my decaff which doesn't go down well with keyboards. Did I tell you about the time when my f stopped working? There are a lot of words with f in them.
Anyway, the Guardian does a summer special short story magazine, like Women's Weekly except of a more literary bent. And they are looking for us, the emerging writers who read the Guardian to join that illusive company, to be published in August. Unpublished and up to 2,000 words.
Deadline: 10 July 2009
Guardian Weekend, Kings Place, 90 York Way, London N1 9GU short.story@guardian.co.uk
Include a phone number.
See the
website
terms here.
What's this? UK residents?! Why?
Judges: William Boyd and Julie Myerson will be looking for the most original, gripping and well-crafted piece of writing.
One winner and 5 runners up will be notified by 22nd July (how many stories do they think they will get?)