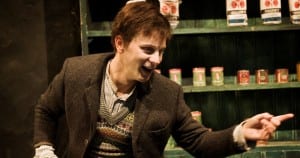 Playwriting Workshop with Thomas Conway, Literary Manager, Druid Theatre Company.
This event is hosted in association with The All-Ireland Drama Festival Fringe.
AIB Gallery @ Dean Crowe Theatre
Chapel St.
Athlone
Thomas will lead a workshop for beginners and more experienced writers exploring imaginative worlds, writing monologues and dialogue.
Registration Fee: €5.
Thomas will return to Athlone during the Literary Festival in October to host a follow up workshop which will build on the work carried out in May.
Places are limited and advance booking is essential.
Contact literaryathlone@gmail.com to book a place.