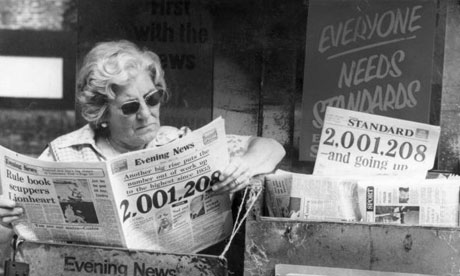 You can make your own newspaper, based on your tweets (Could be random) and who you follow (also random) Mine
here
Here's one
based on the popular #amwriting hastag.
Weird writing habits of famous writers on
Flavorwire
(US biased) ...Prone...
Tongue in cheek - How to sell a gazillion eBooks (or not) from
Russell Blake
The 10 Stage of Revision Emotions. I hear you
Roni Loren
Thoughtful post from
The Intern
on the seven pots of writing fame. Where are you?
Should authors review books? Arguments on both sides from Sarah Crown at
The Guardian
and Erin Keane at
Salon
. including the point that novelists don't earn much purely from writing books...and if you want me to
review your book here
, let me know.